Founded by George Venarchik and Stephen Mandaro in 1982, Brother's Carpet & Flooring had modest beginnings but continues to hold strong as one of New Jersey's finest suppliers of carpet and flooring. Put simply, our motto always was simply "whatever it takes" to furnish quality material with a professional on-time installation, to provide after-installation care and maintenance, to be there as a trusted source of information and education.
Our firm expanded into the wood floor installation business 22 years ago. We provide homeowners and builders with the highest quality wood floor products and installation. Our showroom has a tremendous selection of hardwood products in attractive designs. We've brought the same expertise and selection to our ceramic and stone division. Offering natural stone and ceramic samples in our showroom, we serve the homeowner and the builder with the utmost professionalism and care.
We've kept abreast of all the exciting innovations in floor material from custom vinyl, laminates, and the newest styles and textures in broadloom carpet. Our goal has been the same for the last 35 years, that is to provide the finest quality and service every time on every job. To learn more about why shopping local matters, please visit us today at 50 Johnson Avenue in Hackensack, NJ. Nosotros hablamos español fluido.
Brother's Carpet & Flooring Grand Opening 1982
Our Showroom
Come visit our newly updated showroom at Brothers Carpet & Flooring, where inspiration meets innovation. Our refreshed showroom is designed to immerse you in a world of flooring possibilities, showcasing the latest trends, materials, and designs to elevate your space. Our knowledgeable staff is ready to guide you through the array of choices, helping you find the perfect flooring solution that suits your unique taste and lifestyle. Step into a realm of creativity and explore the future of flooring at Brothers Carpet & Flooring.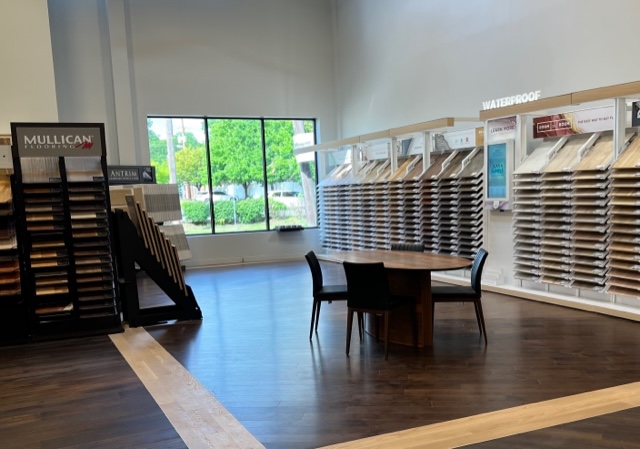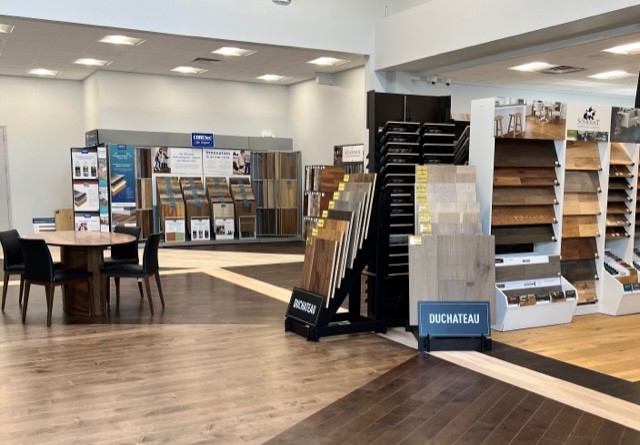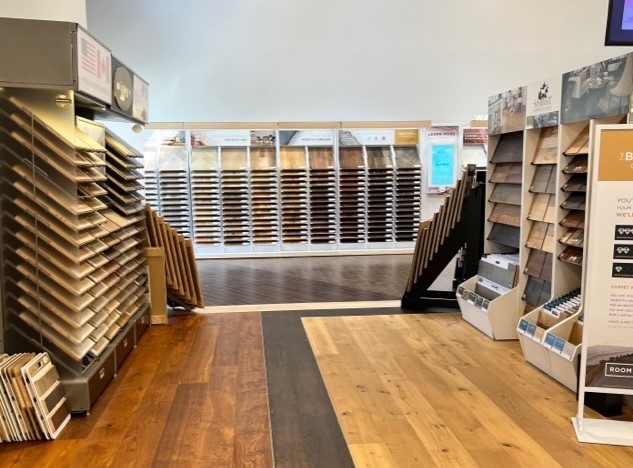 Our Sales Team
With years of hands-on experience, our sales staff knows the right questions to ask to better help guide our customers through the process of selecting a new floor. Our sales staff's mission is to help make your dream home a reality, and we have the expertise here at Brother's Carpet & Flooring to assist you with that.
Our Installation Team
Here at Brother's Carpet & Flooring, we have an in-house installation team that can install both soft and hard surface flooring. They have decades' worth of experience; they are the last step in making your dream home a reality.
Learn More About Our Store
Flooring Services

Home Builder Services
Hardwood Refinishing
In-House Installers
House Flipper Services
Insurance Work
Moisture Testing
Property Management Services
Restoration Services

In-Store Products

Natural Stone Tile
Polished Concrete
Wall Tile
Custom Stair Runners
Custom Tiled Showers
Areas Served
Mahwah, NJ | Summit, NJ | Union, NJ | Scotch Plains, NJ | Montville, NJ | Boonton, NJ | Butler, NJ | Kinnelon, NJ | Piermont, NY | Pearl River, NY | Toms River, NJ | Bridgewater, NJ | Point Pleasant, NJ | Waldwick, NJ | Cranbury, NJ | Irvington, NJ | Red Bank, NJ | Orange, NJ | Bloomingdale, NJ | Montebello, NY