Local Flooring Services in New Jersey
At Brother's Carpet One in Hackensack we take being a flooring store to another level. In addition to bringing you the best product selection and name brand flooring, we also provide services the competition has a hard time beating. To us it is more than just about flooring, so we have a professionally trained staff to give you the one-on-one attention you deserve. From our award winning warranties, to offers you can't turn down, we have something for everyone here at Brother's Carpet One.
Services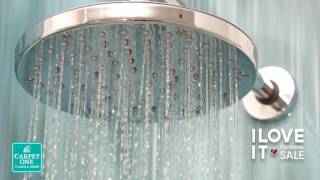 Kitchen & Bath Designs Options
Does your kitchen and bathroom need a complete face lift? At Brother's Carpet One, we are proud to offer kitchen and bath design options. Everything you need for the renovation can be found at our store.
Hardwood Floor Refinishing
Do you love your hardwood floor but hate the way it looks lately? Contact Brother's Carpet One to learn more about our hardwood refinishing services.
Window Treatments
Learn about Hunter Douglas window treatments and the benefits of having the right shades, blinds, or shutters in your home.
Learn About Window Treatments
Free Estimate for Flooring
You always get a free estimate whether it's in store or at your home! We promise to quote you a fair price every time!
Get a Free Flooring Estimate
Residential Flooring Installation
The final step in any floor buying process is the installation; let a professional team get the job done right for you!
Learn About Residential Flooring
The Beautiful Guarantee
Loving your new floors is important to us too. If you are not 100% satisfied with your new floors, we'll replace them for FREE.
Learn About The Beautiful Guarantee